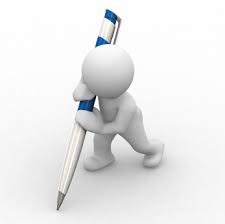 A month or so ago, I wondered if I was cut out for this writing thing. I questioned my abilities and began to doubt that I have what it takes to be a children's author. I even stopped working on my personal blog -- though I did start another one for my sister's journey with cancer. To be honest, I thought I had moved out of that "stage."
Today, however, I realize that I actually WANT to write. I NEED to write.
I'm still not sure what form that writing will take. It may end up just being this blog forever and ever.
Be that as it may, I think it's in my blood. I will be writing forever....however it turns out, my words will have to be typed.
Thanks for suffering with me.